Welcome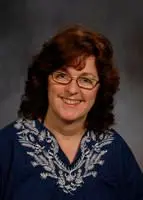 Today you are one step closer to embarking on a new journey toward a positive future, where you feel empowered and are moving toward your preferred way of life.
As a Registered Psychotherapist using a Narrative and Cognitive Behavioral approach, we will co-create an entirely new perspective with far reaching influences. We will bring forth and strengthen experiences that do not support or sustain problems. As you begin to live out these alternative life stories, the results go far beyond solving problems. You can live out a new self image, with many possibilities for relationships, and a novel future.

You are the holder of the keys to a better future; the one who possesses the special knowledges and skills that we must uncover. As we search for these overlooked experiences and pull them forth, we will identify and generate alternate stories or experiences that enable you to live life differently, bringing you the desired possibilities.
I am an experienced and Registered Psychotherapist, Career Analyst, and Educator with an extensive knowledge of Psychology and Psychometrics. I have been been published in several respected scientific journals. After many years of supervision from both a Senior Scientist, a highly qualified Psychiatrist and other clinical professionals, I am available to work with both clients and others who need these specialized services.
Let's take this opportunity to truly engage in this new richer story of our lives, and consider the possibilities. If you feel you have now reached this turning point and that it is the right time to take a new direction, I look forward to helping you to think beyond barriers and reach for hope, advancing confidently in the direction of your dreams and endeavors to live the life you have imagined.
Please call or email me for a child, individual, couples or family therapy consultation today.